Photos by Rod Aydelotte | www.wacotrib.com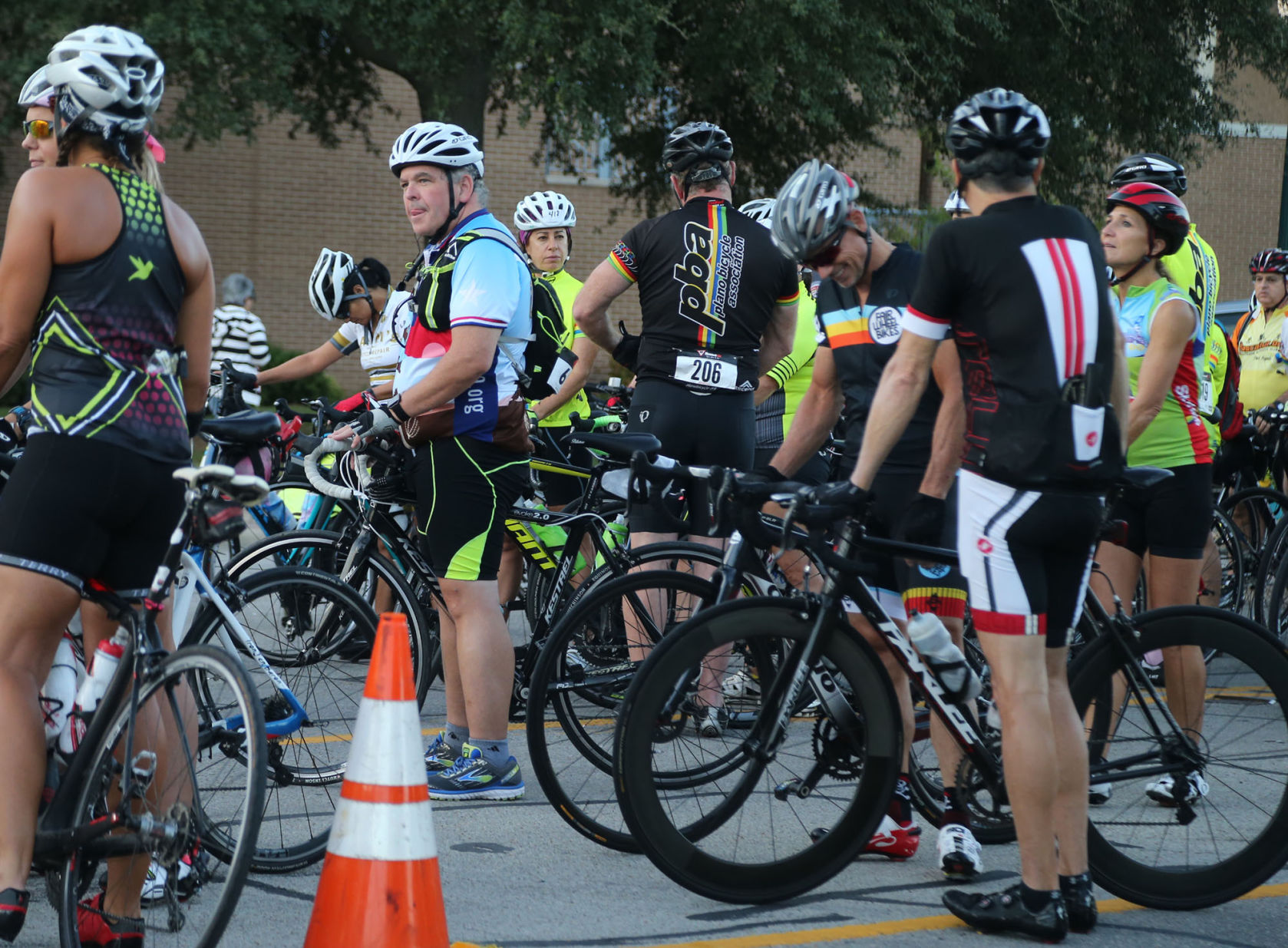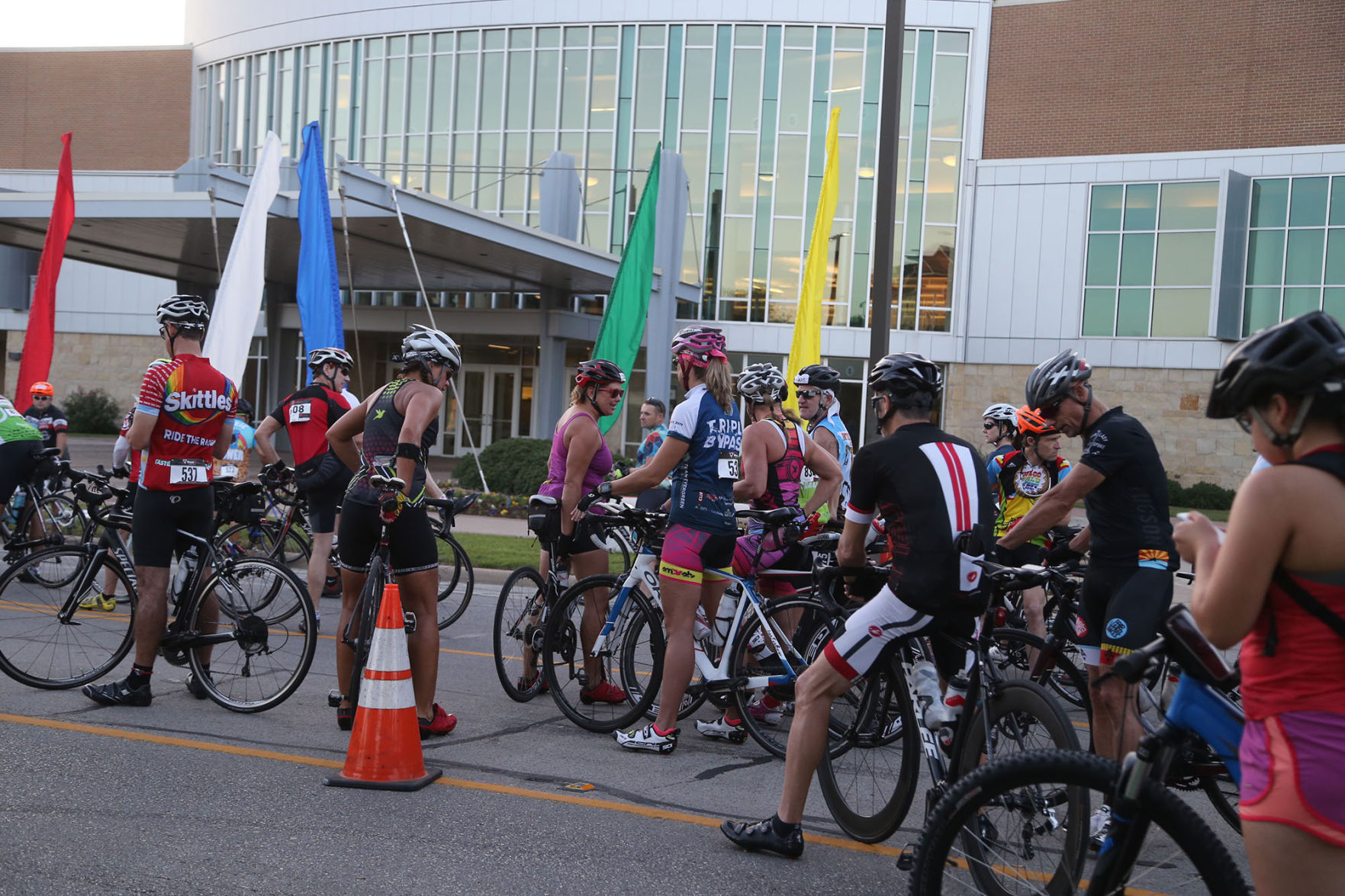 ---
---
Pam LeBlanc | fitness.blog.austin360.com

This weekend, while you are curled on the couch watching a football game, Austin endurance cyclist Andrew Willis will be pedaling 1,000 miles across the West Texas desert.
Fueled by a steady stream of cookies, doughnuts, brownies, fast-food hamburgers, tater tots and Sour Patch Kids candy (because when you cover that kind of distance, who cares what you eat, as long as you eat), Willis will attempt to …
---
OCT14
Avery VFD Fall Fish Fry and bicycle ride. 2017
Sat 8:00 AM CDT · 135 N Austin St Avery, TX 75554
---
Fort Worth Bicycling Association
Leakey 2017 (session 1 of 3)
Fri, October 13, 2017 8:00 AM
Frio Pecan Farm, Leakey, TX
Leakey 2017 (session 2 of 3)
Sat, October 14, 2017 8:00 AM
Frio Pecan Farm, Leakey, TX
Leakey 2017 (session 3 of 3)
Sun, October 15, 2017 8:00 AM
Frio Pecan Farm, Leakey, TX
Bicycles Inc. – Century of the Month
Sat, October 21, 2017 8:00 AM
Bicycles Inc. – Arlington
No Wind No Hills
Sun, October 22, 2017 9:00 AM
Sublett and 287, Arlington, Tx
Old Brock Rd Double
Sat, October 28, 2017 9:00 AM
Wright Elementary, Weatherford, Texas
Bicycles Inc. – Century of the Month
Sat, November 11, 2017 8:00 AM
Bicycles Inc. – Arlington
---
By Brenda Camacho | www.kgns.tv
LAREDO, Texas (KGNS) – The city is working on making Laredo a little more biker-friendly with some new bike lanes.
Both Councilman Roberto Balli and Councilwoman Nelly Vielma are looking to add some bike lanes in their district.
Councilman Balli says it's all part of the master plan that the city adopted.
Certain routes along major roads like Santa Maria will have some …
---
By Tony Cantu | patch.com
FM 812 corridor project aims to improve safety and mobility, accommodate future population growth and land-use development in the area. …
… Enhancing bicycle and pedestrian access with a 10-foot shared-use path. …
---
www.texasbids.net
Owner Solic Number: 0910-16-135 Status: bidding Report: 8112339
Country : United States State: TX County: Smith Location: Smith County
Est. Low Value: $5,114,595 Est. High Value: $5,114,595
Set Aside Types: MBE/DBE (Minority / Disadvantaged)
Scope: Construct hike & bike trail. Excavation, sodding, mulching, landscaping, irrigation, riprap, 279 LF of 18″ class III RC pipe. 365 LF of 24″ class III RC pipe. Concrete sidewalk. Metal beam guard fence. Pavement marking.
Notes: DBE 7%.
Plans: From Owner. See outside link. …
---
By AUSTIN KING/The Lufkin News
The Texas Department of Public Safety responded to a crash Friday evening involving a 14-year-old on a bike.
---
---
Preston Glace | www.youtube.com

Red Bull Last Stand 2017 was fantastic. Racing around the Alamo at night is quite the experience, so here's a little taste of what it felt like. Lots of hype, lots of chaos, lots of fun.
---
By Brooke A. Lewis | www.chron.com

A woman killed midday Saturday while riding her bike when a car struck her and fled has been identified, according to the Harris County Sheriff's Office.
Tai'Sheonna Kennedy was riding northbound around 11:30 a.m. in the 6800 block of the East Sam Houston Parkway in the outside lane of the feeder road, the agency said.
The 21-year-old was …
---
Laura | lauramakes.com
Well friends, I did it. This past weekend, I rode in my 10th consecutive Bike MS event! This year's ride was the Valero Ride to the River which goes from San Antonio to New Braunfels in 161 miles over two days. And thanks to many dedicated donors over the years, I've raised $20,745 for the National MS Society, $2,335 of that just this year. I am grateful to have so many friends, family, and coworkers who have pitched in over the years, some of you giving generously each and every year. I know that this fundraising is helping to make a difference for people who have …

---
By Dr. Marc Siegel | www.foxnews.com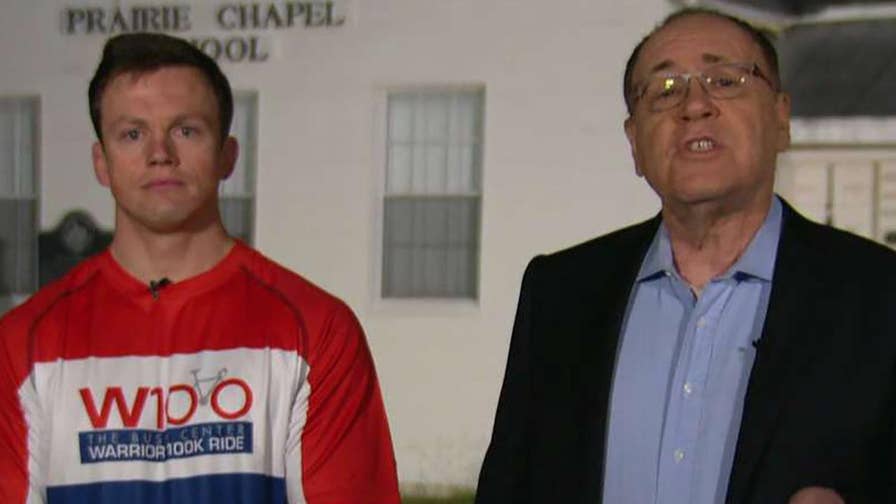 Everyone who rides with former President George W. Bush in the annual Warrior 100K mountain bike ride has a personal story of overcoming adversity. Warriors and civilians alike train for months for the privilege of challenging the rocky switchback single-track trails on Bush's Texas ranch. The ride has its own momentum, and each year it is more about the networks that are forming and the obstacles being overcome than the physical challenge of the ride itself.
Out on the trail, the veterans ride in a kind of formation, banding together to assist someone who falls or has difficulty. Self-appointed supervisors, who must have been …
---
---
Texas Bicycling from Twitter
LOGGING TRAIL WORK HOURS

Thanks to everyone who have helped maintain the trails this year!!

Don't forget all… https://t.co/brjbPPWM2E

— DORBA (@dorbaonline) October 11, 2017
#FYIBrownsville podcast on rules of the shared road, bike advocacy, and more: https://t.co/05jljOPGCm pic.twitter.com/eAynuzrSvV

— Edgar Gaucin (@edgargaucin) October 11, 2017
Rolling for the last Tuesday Bike Night powered by @sramroad but we have one more on Monday 10/30, online… https://t.co/IKYhXzhIbJ

— HOLLAND RACING (@HOLLANDRACERS) October 10, 2017
One of the best parts of #rat1000 is scoping out everyone's setups. https://t.co/y3wlqv5A3g

— The Spinistry (@Spinistry) October 10, 2017
STOLEN – Black Raleigh Unknown in West Campus https://t.co/6rbj3TYvFK pic.twitter.com/uEvB3xCt6X

— BikeIndex Austin (@stolenbikesatx) October 10, 2017
Living that #ultralife – 1000 mile race on tap this weekend. Check out the piece by… https://t.co/TehplCsgKk

— Andaroo Willis (@AndarooWillis) October 10, 2017
2017 Rentsch Brewery Austin Cyclocross Cup Series Team Challenge. Great prizes, inclusive for all sizes of teams…. https://t.co/0bVOdnbtc5

— ATXCXCup (@ATXCXCup) October 10, 2017
The 2017 DFW Tour de Cure is upon us! Southfork Ranch is the place to be on Saturday, October 14th! For those… https://t.co/bvODvij73t

— DFW Tour de Cure (@DFWTourdeCure) October 10, 2017
Join us on Saturday for the Kendalia Ride: https://t.co/JiF5MR7hzL

— SA Wheelmen (@sawheelmen) October 10, 2017
Man charged after cyclist injured in South Austin hit-and-run https://t.co/5R8FvCfq3L

— Bike Friendly Cedars (@BikeCedars) October 10, 2017
New Events Added to Texbiker.net Calendar
New Event Texas Independence Bike Tour – Deer Park, TX https://t.co/MPu6veJF2ahttps://t.co/jdUad9PZKt

The Texa… https://t.co/6vQBPrVXWv

— Rick Ankrum (@texbiker) October 10, 2017
New Event Ride to Remember – Dallas, TX https://t.co/doAszQNCaLhttps://t.co/fYpMtLI3PU

Come join us for the 3r… https://t.co/bgVEo6XM7l

— Rick Ankrum (@texbiker) October 10, 2017
New Event The Great Out And Back – New Braunfels, TX The Great Out And Back at New Braunfels, TX
… https://t.co/qIThINAufX

— Rick Ankrum (@texbiker) October 10, 2017
New Event TCC Saturday Paved Road Group Rides – Sherman, TX https://t.co/PqGAggz1wF

Join us for a group ride Sat… https://t.co/4yLS1pGxI5

— Rick Ankrum (@texbiker) October 10, 2017
New Event TCC Saturday Gravel Group Ride – Sherman, TX https://t.co/f2eawgKkl1

oin us for some Gravel Saturday m… https://t.co/0Kh5AJ2EIg

— Rick Ankrum (@texbiker) October 10, 2017
New Event Grape Days Ride DETAILS: Llano Estacado's Annual Grape Days event is Saturday, October 14, 2017. WTCA wi… https://t.co/sS6yPlj41c

— Rick Ankrum (@texbiker) October 11, 2017