www.brownsvilleherald.com
SAN ANTONIO (AP) — San Antonio police are searching for a person who they say sent an officer to the hospital after crashing into his bicycle while driving the wrong way down the street.
A group of officers on bicycles were dispatched Sunday to assist off-duty Bexar County deputies who reported a disturbance at a Whataburger restaurant. The officers tried to stop the car while it was traveling the …
By STEVE KNIGHT/The Lufkin News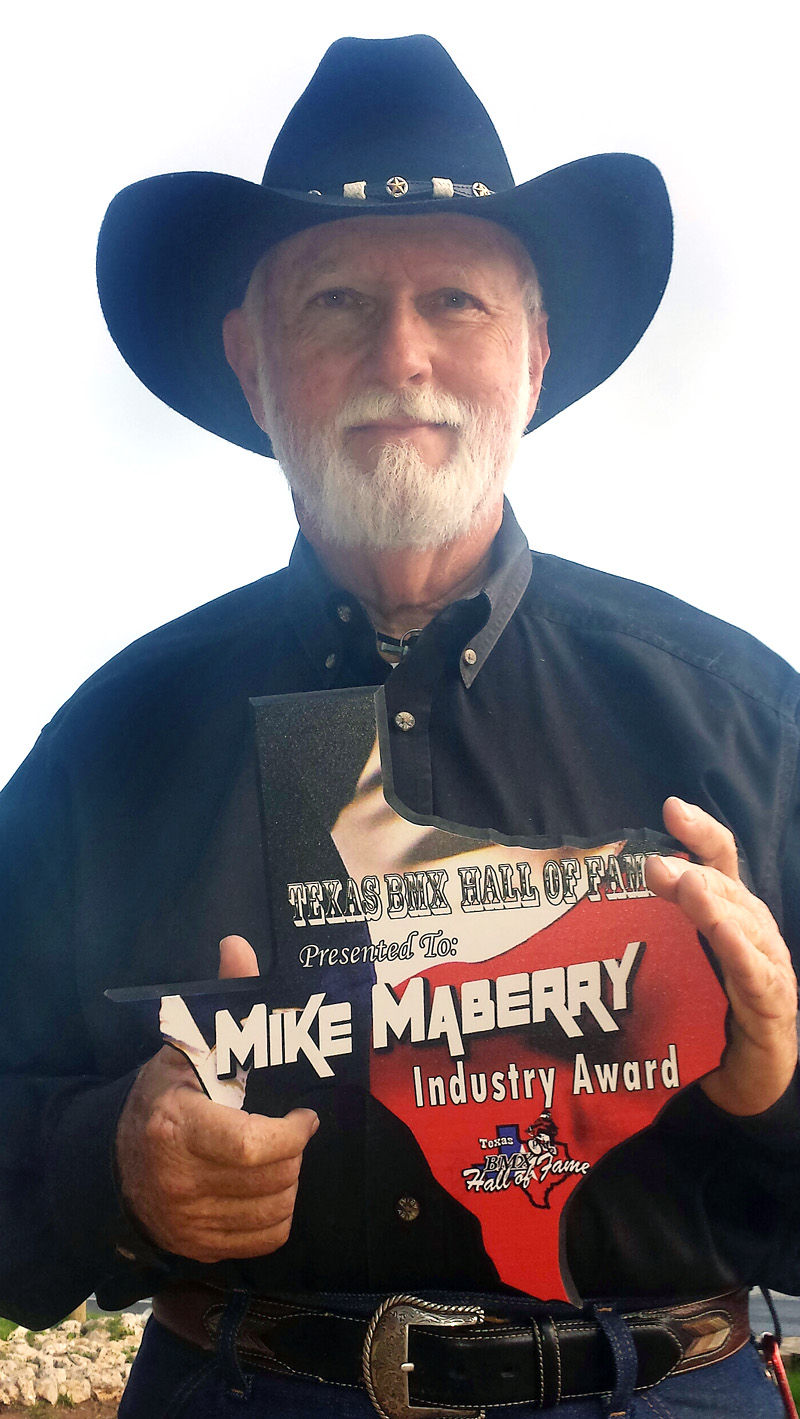 A Lufkin man who once built highly sought-after lightweight BMX Blazer bicycle frames has made his way into the Texas BMX Hall of Fame.
Subscription Required
By Dug Begley        blog.chron.com
One topic that, understandably, comes up in any discussion of bicycling as a way to get around the Houston area is the climate. For leisure, yeah, people are willing to work up a sweat — but to get to work every day?
For downtown workers, commuting by bike involves a risk of soaking your work clothes with sweat unless your office provides a place to change and maybe even shower. Then there's the effect of 93-degree temperatures and 95-percent humidity on one's interest in biking. It's just not ..
Houston Bicycle Club
Sat 12/13/14    5:30 PM
Location: Hermann Park Rose Garden
Distance: 20 miles
This is a liesurely social ride for a couple of hours through Houston neighborhoods with good decorations. We'll stop somewhere for a light meal on the way back.   Come with good lights, charged batteries and reflective clothes!  Decorations encouraged.
San Antonio Wheelmen
Saturday, 11/22:       Garden Ridge-Gruene Latte Ride
Sunday, 11/23:         Rebecca Creek Ride
Saturday, 12/6:         Holiday Party (new location)
by Sharon McNutt        www.bigpigracing.org

Race write up for the Palo Duro Marathon race. This is my selfie after the race. This Tmbra marathon is 2015, technically my racing age is 50 next yr. This was one of the reasons I wanted to race a full marathon. Turning 50 is a big deal to me after aggressive cancer treatments. So here is my race report.
The morning started out cold, race start was 10:30am. Most of us was overdressed and I quickly realized I was too. At the last minute I took off some layers, and proceeded to the staging area. As usual the morning was glorious, the racers at the Palo duro marathon race are always my fav. Maybe because the canyon is just a beautiful place.
First lap and I wasn't feeling it. I was struggling mentally. I had to much clutter in my head and I couldn't get in the zone. I realized I wasn't drinking enough and quickly adjusted that. By mile 12 I was in the zone, not letting anymore distractions in my …
Lone Star Cyclists
Pace: Touring with a fast pace option (Touring pace varies12-15mph with frequent stops)
Date: Saturday, November 22, 2014 – 8:00am
Location: Alvarado High School, 1301 S Parkway Dr, Alvarado
GPS 32.391771,-97.208313
Distances: 37 and 57 Miles
Let's meet up in Alvarado this Saturday for a couple of rides into the countryside. Both routes are regarded as club favorites and will provide a welcome start to the weekend. Choose your distance and pace group at the ride start and enjoy! …
New Event Added to Texbiker.net Calendar
New Bike Event: Arbor Day Celebration – McAllen, TX: When: Sat Mar 7, 2015 8am to 1pm  CSTWhere: 1921 N Bicent… http://t.co/d3gRJoOIgg

— Rick Ankrum (@texbiker) November 17, 2014
Tweets
More DH2014. Pictures by Veloce http://t.co/N2AE1RNkYP

— Bike Masters (@thebikemasters) November 18, 2014
Eye Candy
Not your average lunch ride…. #DearSanta #OMG #Venge iamspecialized @ Bicycle Sport Shop http://t.co/pabSQkzPNc

— BSS Road Club (@BSS_Road_Club) November 18, 2014
Zerrianna couldnt be more excited about her new bike! Another successful earn-a-bike student at Boys & Girls Club! pic.twitter.com/I1Vjdde21h

— Ghisallo Foundation (@GhisalloFound) November 17, 2014
TxDOT w/COH, Houston Parks Board & others celebrate completion on initial BraysBayou2020 project @ Spurlock Park. pic.twitter.com/LsQfrU6Ms2

— TxDOT- HOU District (@TxDOTHoustonPIO) November 13, 2014
Our fearless leader getting ready for his run down Dramikazi at Lonestar Granite Enduro this weekend. pic.twitter.com/sEUd5wxEJM

— Bicycle Sport Shop (@BSS_Austin) November 17, 2014
First Texas cyclocross race in true cyclocross weather. Such a blast Thanks #cx7s @BSSCX #txcx pic.twitter.com/UrZXeVc5WQ

— Drew Gant (@DrewGant16) November 17, 2014
CX7s results. http://t.co/AbtgsyhiNG Thanks 2 @ATXCXCup & @CXProject2015 for a great weekend. Congrats 2 everyone that toughed out the cold.

— TexasBikeRacing.com (@txbikeracing) November 17, 2014
Notification: Georgetown- Sun City Cyclists Monday Ride (Road) @ Weekly from 9am to 12pm on Monday (Austin Bike … http://t.co/hTH1njwOUo

— AustinsCalendar (@AustinsCalendar) November 17, 2014
Cannondale f29 got some work in at Brownwood, TX! Where did everyone else ride this weekend? #SanAntonio #cycling pic.twitter.com/refMgHLNb6

— Local Bicycle (@LocalBicycle) November 17, 2014
1st in SS Open at Frisco Trail!! Thanks @RichBikeMart and @CrestCars!! pic.twitter.com/fg3dSUN88R

— RougeRider (@JerryProfeta) November 17, 2014
Event Reminder
2 Day Alert: Cyclo-cross Training Series at Alkek Velodrome – Houston, TX, Nov 19, 2014 07:00PM – Alkek Velodrome, 19008 Saums Rd, Houst

— Rick Ankrum (@texbiker) November 18, 2014