Who's Legal In Austin Bike Lanes?
www.keyetv.com
Some Austin bike lanes are becoming a battleground between cyclists and pedestrians.
Streets, like Shoal Creek, can have joggers and walkers invading the space stripped for bikers.
Whether it's on tennis shoes or tires, where the rubber meets the road matters in Austin.
"About 30 miles a day, on average," said Gary Obernolte spends a big chunk of his day on two wheels. He says Austin's bike lanes make the city safer, except when pedestrians invade this space.
"Shoal Creek you see it more often, mainly the runners are in the bike path," said Obernolte.
And cyclists say injuries are inevitable.
"Cyclists are traveling close to 20 miles per hour in a bike lane. You could nick them or hit them if they're…
---
Good vibrations for Craddock at Giant-Shimano
By: José Been        www.cyclingnews.com


American neo-professional looks ahead to 2014
Lawson Craddock is one of five new riders at Team Giant-Shimano for 2014. The American signed a contract after top ten finishes at the Tour of California and the USA Pro Cycling Challenge, although the then-Argos-Shimano team management had already scouted him before those results came about.
"I talked to [general manager] Iwan [Spekenbrink] as early as March 2013. I felt really good vibrations from the team. It was the right fit. This really was a no-brainer to me. This team can help me become the best cyclist I can possibly be," Craddock told Cyclingnews at the Giant-Shimano team launch in Lelystad, the Netherlands.
The 21-year old Craddock comes from Texas and is proud to be born and…
---

Overview:
Following hurricane Katrina's devastating impact on the Gulf Coast in 2005, Bike & Build re-routed Southern U.S. in 2006 to join the ongoing rebuilding effort in the Gulf Coast. The second week of the trip will be spent building in areas that are still in need of hurricane reconstruction. From there the group continues their trek West onto the ranges of Northern Texas, the deserts of the South West and, eventually, the coast of Northern California. While the name "Southern" is often noted by many potential applicants as red flag for extreme heat and a summer spent in the desert, the route's alumni look back…
---
Race Results for S&S Trails' Excruciation Exam – Warda, TX
www.usacycling.org
Men – Cat 1/2/3
Place     Points     Name    City, State    Time     USAC #    Bib    Team
[1st Place]     1    533.50    Nathan Winkelmann       Huntsville, TX    05:02:48     188575      84     WTF/BikeLane
[2nd Place]     2    538.64    Mason Shea       Austin Tx    05:09:14     286395      97     Coach Ahmadi
[3rd Place]     3    543.78    Elliot McKinney       Amarillo, TX    05:09:42     169299      99
4    548.92    Wallace Groda       Santa Fe, TX    05:22:41     14246      89     Tile roofs of tx / bike barn
5    554.06    Zach Ross       Houston , TX    05:22:43     310652      96     Tile Roofs of Texas/ Bike Barn
6    559.20    Robert Biard       Austin, TX    05:23:41     260814      86     787 Racing
7    564.34    Joshua de Boisblanc       Austin, TX    05:25:11     316522      87     Team Cycle Progression
8    569.48    Brady Stewart       Spring Branch, TX    05:30:50     345142      98     Chain Link Racing
9    574.62    Rocky Gingg       Austin    05:32:23     375122      88     Team Cycle Progression …
---
Interview – Megan Baab Memorial Road Race 2014 – Coryell, Tx
www.wheelbrothers.com
Here is another great upcoming race to check out. Megan Baab Memorial Road Race takes place on January 18th, 2014. Megan Baab was an incredibly talented young woman and avid cyclist who was tragically killed in a head-on collision while on a training ride. She was a life-long riding enthusiast and was attending college on a cycling scholarship. Her spirit lives on in so many ways – and because she was so devoted to cycling, this ride is one of them. Read more to learn about this great event, and about the great things they have been able to do with the race funds. Get ready for a challenging ride for a good cause.
Why join Megan Baab Memorial Road Race?
The Megan Baab Memorial Road Race is a perfect first race of the year.  It has kicked off the USAC road season no for about 10 years.  It's a tough race, but one where you can judge your winter training. …

---
Lone Star XC Series
www.texasmountainbiketrails.com


There's a new XC race series in town!
Introducing The Lone Star XC Series
A seven race cross country series across Dallas Fort Worth.
the Lone Star XC Series currently has 4 races on the calendar that are ready to go and another 3 races in the pipeline. Here are the dates and locations for the first 4 races.
March 1st: Northshore
April 6th: Sansom Park
May 24th: Erwin Park
June 14th: Big Cedar Wilderness Trail…
---
January 18th (new route) and 19th Rides!
Steiner Ranch Cycling Club
Saturday we had 12 riders for the Avery Ranch ride and it was perfect weather with the exception of the pollen clouds it was a perfect day.  We even had a tail wind on the way back to Steiner Ranch going down the 620.
Sunday we had 8 riders and we went out to Ski Shores and again we had perfect weather but when we descended down Glenn Lake Blvd you could see these huge clouds of pollen blow across the road.  I have never seen anything like it.
New Kits? We are starting to talk about getting new kits made in 2014.  We will probably do a smaller run so that means only our active riders will get a free kit.  That being said, we will give anyone an option to buy a kit or jersey as part of the order.  The cost to purchase a jersey or kit will still be less expensive than what you could buy in a bike store.
So the big question is should we go with a new design or should…
---
Transit Priority Lanes for Cyclists, 101.
by djcurtin        bicyclesportshop.wordpress.com
We received an email from the City of Austin Bicycle Program regarding Transit Priority Lanes that are coming to Guadalupe and Lavaca streets and we want to share the explanation of this new mobility feature with you. Happy reading and riding!
Transit Priority Lanes 101
Greetings! There are some changes coming to Guadalupe and Lavaca streets and we want you to be in the know. The Austin Transportation Department's Transit Priority Lane project has created new bicycle facilities along both roads. Guadalupe and Lavaca now feature bicycle lanes on the right side of the road, outside of the new Transit Priority Lane, from Martin Luther King Jr. Boulevard to the north, to Cesar Chavez Street to the south.
The new bicycle lane is similar to any other dedicated bicycle lane. Right-turning cars must yield to the cyclists in the lane. The northbound dedicated bicycle lane continues from the South 1st Street Bridge onto Lavaca. On Lavaca, between 4th and 5th Streets and between…
---
Photographing a Nightmare
A Houston photographer discovers cycling and uses his talent to help spread a message about awareness
By Chris Lockwood, BikeHouston Board Member


Look closely at the image above. It represents a fear shared by everyone who rides.
This haunting image recently made the rounds on Facebook and was shared across Houston's cycling community. It was created by Houston photographer, Bryan Anderson.
Anderson became interested in photography in college. While traveling in Los Angeles he noticed lot more people there using bicycles to run errands and for basic transportation. Living in the East End of Houston with so many stores, restaurants and businesses close by, he thought he should do the same. So he bought a Townie, a basic city cruiser which he uses to get around the neighborhood.
Recently while sitting in Starbucks, he heard about a local woman, Chelsea Norman, who was…
---
Bike Lanes / Facilities » Transit Priority Lanes on Guadalupe and Lavaca Streets
by AusTexMurf        bicycleaustin.info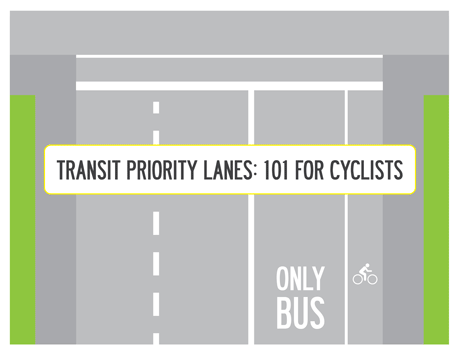 Happening Now: City crews are completing Transit Priority Lanes on Guadalupe and Lavaca Streets from Cesar Chavez Street to Martin Luther King Jr. Boulevard in preparation for Capital Metro's new MetroRapid bus service that launches January 26, 2014!
In partnership with Capital Metro's MetroRapid premium bus service, Transit Priority Lanes will help move people through downtown safer and faster! The specially striped BUS ONLY lanes are designated lanes for transit vehicles and cars making right turns. To the right of the Transit Priority Lane is…
---
ARR Trail Stewardship Meeting
Wednesday, February 5, 2014 – 18:00 – 21:00
ARR Trail Stewardship Meeting
When: Wed, Feb 5 from 6:00PM to 9:00PM.  Pizza, drinks, beer, wine are all available for purchase.  Come early to eat and drink, formal meeting begins at 7:00PM.
Where:  Pizza Bistro , 12001 Burnet Road @ Mopac, 512-832-5550, www.pizzabistro.com
Who should attend:  All current ARR Trail Stewards and Assistant Trail Stewards, any ARR member interested in learning more about trail stewardship activities and/or becoming a Trail Steward, anyone currently working on off-road cycling activities (dirt jump, pump track, bike park, etc.) in Central Texas, and anyone interested in…
---
Whole Paycheck
An Old Guy On Two Wheels
The newest Whole Foods store just opened.  It is a mere 4 miles as the Old Guy pedals.  Although it is inconveniently located in The Domain shopping center, a haven for suburban car domination.  The owners might like to pay lip service to transit, walking and biking, but that's all it is.  Pure, simple green-washing lip service.
While some people might think it is not a cycling destination, I don't find it that terribly difficult.  There are some risks and you have to be attentive, as your fellow road users frequently aren't.
I rode over there to see the madness of the grand opening.  And that's what I found.  Cars everywhere, many circling to…

---
HONK!
An Old Guy On Two Wheels
No, not the annoying get-out-of-my-way noise from a car or truck.  In this case the honk comes from Honk!TX, an annual festival of street bands.  The local crazies, Minor Mishap Marching Band and bands from all over the U.S. fill the streets and parks of Austin with musical goodness and just plain fun.
Since its inception, the festival has been supported by Austin Yellow Bike.  Each year we fix up a small fleet of loaner bikes for visiting musicians to use during the event.  The bikes then return to the shop.  They get refurbished either as…

---
New Events Added to Texbiker.net Calendar
New Event: The Castell Grind – Castell, TX: When: Sat Apr 5, 2014 9am to 4pm  CDTWhere: Castell General Store,… http://t.co/0zklqKpiM2

— Rick Ankrum (@texbiker) January 15, 2014
New Event: Ride to the Rescue 2014 – Manvel, TX: When: Sun Apr 6, 2014 7:30am to 12:30pm  CDTWhere: Manvel Hig… http://t.co/N8lLaO0QjH

— Rick Ankrum (@texbiker) January 15, 2014
New Event: Bike for Mike – Fulshear, TX: When: Sat May 3, 2014 7:30am to 1:30pm  CDTWhere: Union Chappel Viney… http://t.co/T6bmKObWSV

— Rick Ankrum (@texbiker) January 15, 2014
New Event: San Antonio Tour de Cure – Selma, TX: When: Sat May 10, 2014 6:45am to 3:15pm  CDTWhere: Retama Par… http://t.co/PB6FLCGY85

— Rick Ankrum (@texbiker) January 15, 2014
===========================================
Tweets
Tomorrow's workout will start from @jackandadams bike shop at 6pm sharp. See you there! #raw #workoutwednesday

— Runners Anonymous (@RAW_ATX) January 15, 2014
Don't forget the Thursday night ride tomorrow night! We'll ride off at 6 pm from the Windlands parking lot. A fun ride you won't want to…

— Peyton's Bikes (@PeytonsBikes) January 16, 2014
Registration 2014 #pbrr Pace Bend Road Race Friday at 5PM CST! http://t.co/Qrs9FX8QOB #ticktock #cycling #Racing pic.twitter.com/VvQB6thD3C

— Boneshaker Project (@BoneshakerTX) January 15, 2014
https://twitter.com/ANGELGUADIANIA/status/423318533246689280
I shouldn't have taken 2 months off cycling #badidea

— Andrew Storm (@DrewiferdLee) January 15, 2014
I think my legs are dead…

— Baylor Cycling (@BaylorCycling) January 15, 2014
TT#2 Sunday 01/19 @2:00 sign up@1:00, be in 3 of 4 TT's and make the drawing for a Trek 19.5 Rig SS, $1400 value. @simpsonsports1

— Tyler Bicycle Club (@TylerBikeClub) January 15, 2014
Chihuahuan Desert Bike Fest, Feb. 13-15 http://t.co/Ov3XUZc3XT Fun in Terlingua w @bikebarntx @BSS_Austin @richbikemart

— Reveille Peak Ranch (@RPRTexas) January 15, 2014
J. A. Murdock Images has some good pictures from this past weekend's CX Nats. Texas Cycling's Kevin Fish was in a… http://t.co/H9JX6bCaFO

— UT Cycling (@UTCycling) January 15, 2014
"@BikeWalk: It's out! Check our new report with @PeopleForBikes on the economic benefits of protected bike lanes. http://t.co/1QeUghDwX6"

— VeloPaso (@velopaso) January 15, 2014
Review of Reveille Peak Ranch trails from @AustinBike http://t.co/RdW0xMhU5T #mtb

— Reveille Peak Ranch (@RPRTexas) January 15, 2014