@PedalHouston        via Twitter
Yup! RT @METROHouston: @BikeHouston @PedalHouston @HoustonTomorrow METRO's Bike-on-Bus boardings for May 2012 = 13,222. Up 36% from May 2011
North Texas Vintage Bicycle Swap Meet, Saturday, June 9th
bikefriendlyoc.org

Family: Doctor injured in bicycle accident in critical but stable condition
By María Cortés González / El Paso Times
The family of Dr. Christopher J. Powers said the well-known El Paso obstetrics and gynecology physician remains in critical yet stable condition at University Medical Center.
Powers, an avid bicycle rider, was in a freak bicycle accident May 27 in Cloudcroft. Powers was riding with friends and was ahead of the group when the accident happened. His friends did not see the accident but no vehicles were involved. …
Wahoo Fitness BlueSC bike sensor ships for iPhone, fixie owners rejoice
By Jon Fingas            www.engadget.com


Summer cycling is about to get a lot more… precise. The Wahoo Fitness BlueSC sensor we saw back in April is now shipping, giving iPhone 4S and new iPad owners a Bluetooth 4.0 tracker for a bike's pedal cadence, speed and long-term performance through a trio of sensors. As you take that victory ride down…
Saying Hello and asking for opinions! (upgrade Components or Upgrade Bike!)
by SasTahmass            forums.mtbr.com
Whats up Guys. I've been a member on here but never really posted, just looked around. I need some help. I have a 2010 Gary Fisher Wahoo (not the greatest bike but it does the job) deciding whether I should upgrade almost all components or get a whole new bike. I purchased this as a starter bike and really got into MTB and have pretty much decided either to upgrade the bike completely or upgrade the components and get a FS 26 later down the line. I was planning on pretty much only keeping the frame of this bike and ditching everything else and upgrading. Do you think it is worth upgrading the Components to have an awesome…
NE Texas and tires and thorns. What do you do?
by CajunJamie        forums.mtbr.com
I ride up in the DFW area. I bought a pair of $20 Bontrager mud tires a month ago and have ridden a lot around Rowlett Creek and Big Cedar with no problems.
Yesterday I bought a new Cannondale Trail 6 with the small block 8 tires and not 10 minutes into the ride I have a flat. The thorn looked like a bee stinger. When the tire went flat, I felt it and compared to my other tires, was very thin and flimsy. I couldn't believe how soft this tire felt.
Until I go tubeless, I am going to put the Bontrager tires from my other bike on this Cannondale. That said, short of going tubeless, what do you all do to…
On the Path to Two-Wheeled Transcendence
www.kera.org
Hour 2:           What are the rules of the road for the growing number of bicycle commuters and will there ever be a solution to ongoing cyclist-motorist conflict? We'll talk this hour with Bike Snob NYC (a.k.a. Eben Weiss). His new book is "The Enlightened Cyclist: Commuter Angst, Dangerous Drivers, and Other Obstacles on the Path to Two-Wheeled Transcendence" (Chronicle Books, 2012). (Be sure to read the comments at the KERA link)
Guessing Wrong
by Steve A        Dallas Point-to-Point


Weather in North Texas can be "interesting." This morning, it was 79F when I left for work. The weather lady on television (I DO miss Jennifer Lopez doing weather) was somewhat noncommittal. "40% chance" combined with "heavy rain and thunderstorms" is definitely a "don't blame me" forecast.
Still, my only concession was to bring along a few plastic bags to cover bag contents and saddle "just in case." …
Doss Elementary Celebrates First Year with Boltage
by Susan Wilcox        BikeTexas.org


Doss Elementary Third Grader Maxim wins a new bike. (Photo courtesy of Doss Elementary.) Doss Elementary in Austin has just finished their first school year with the Boltage Program, an initiative to get students riding their bikes or walking to school. As BikeTexas reported in January, in the first three months of the program alone, the students at Doss rode a combined 14,501 miles.
Doss finished up the year by giving away a bike donated by Bicycle Sport Shop.  Any student who walked or biked to school at least 70 times since October was eligible to…
City Council Approves On-Street Cycling Plan
By Brian Bearden,         townsquarebuzz.com
More bikes will soon be on neighborhood streets in McKinney after the city council approved the on-street bicycle master plan Tuesday night.
McKinney, home of "Bike the Bricks" races, will start by spending what's left of grant money to add signs to mark bike lanes and "retrofit" existing streets.
PUBLIC HEARING
Most of the seats in the council chambers on Tennessee Street were taken as cyclists and tea party activists traded passionate arguments during a public hearing about how the city will spend…
Tea party opposition to bike plan falls short in McKinney, Texas
by Brian Bearden        Plano Top News Examiner
McKinney, home of "Bike the Bricks" races, approved an on-street bicycle master plan Tuesday and will use a grant to add signs to mark bike lanes and begin to "retrofit" existing streets.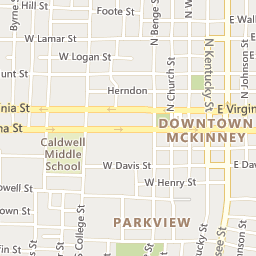 Most of the seats in the council chambers on Tennessee Street were taken as cyclists and tea party activists traded passionate arguments during a public hearing about how the city will spend $1.6 million to retrofit existing roads.
City staff said down the road that when complete the on-street bike program would cost between $16 million and $17 million. City councilman David Brooks asked city staff about…
NAACP National Convention Bike Ride & Walk
Houston, Saturday, July 7, 2012 • 8am
This is a great chance to get a little exercise and chat with other conference attendees. The ride will be hosted by US Representatives Sheila Jackson-Lee, Eddie Bernice Johnson, and Al Green, along with Texas State Senator Rodney Ellis, NAACP Chair Roslyn Brock, NAACP President Benjamin Jealous, Texas NAACP President Gary Bledsoe, and Texas Southern University President John Rudely. …
Lubing Your Bicycle Chain In Under 4 Minutes!
by Shawn        Texas Mountain Bike Trails
If you ride your bike a lot, you will frequently be lubing your bicycle chain.
You're in luck, we're going to take a look at it and I'm going to show you the easiest and fastest way to lube your bike chain. …
The End of Memorial Park Crits
by Ken        Texas Racing Life
Today was supposed to mark the start of the Memorial Park Criterium Series in Houston. I always look forward to this race series every year.  But due to the changing policies of the City of Houston, we will not get to race at the picnic loop anymore. It's time to move on…. after one final blog entry.


The Houston cycling community constantly complains about the "dangerous" course because of the wooden post lining parts of the road and the cracks in the asphalt, when most of the crashes happen because of poor bike handling.  I believe we will not know a great thing until it is gone. Really, the course is no more dangerous than any other criterium course in Texas, with the exception of the Driveway (which is probably more dangerous…
@AlkekVelodrome        via Twitter
I posted 7 photos on Facebook in the album "Youth Cycling League 2012"
@Texas4000        via Twitter


Thank you @DriveInUSA for hospitality in Lubbock! We appreciate the free movie passes and generosity #sierra2012