frankenbike.net

FrankenBike Bell County will include the following cities: Temple, Belton, Nolanville, Harker Heights, Killeen, Salado, etc. The events will be held on the first weekend of each month. Either Saturday or Sunday from 10am-4pm. …
---
---
selectminds.com
Dick's Sporting Goods
We are genuine in our belief that sports make people better and so are you! Immerse yourself in a workplace that loves to be active and lives the brand. Associates joining our team have an opportunity to be a part of the #1 sporting goods retailer in the country and create a lasting impact on their communities through sport and activity. …
---
By MADDY McCARTY | thefacts.com
Subscription Required
SURFSIDE — Jessyca and Ryanne Krueger are no strangers to the devastation left by Hurricane Harvey. Their dad's house in Angleton had 2 feet of water inside and their sister's house suffered the same fate.
It was these personal experiences that inspired the sisters to participate in Hardin-Simmons University Leadership Studies program's Bike Ride Across Texas to raise money for Harvey survivors.
---
By Mayra Cruz | www.chron.com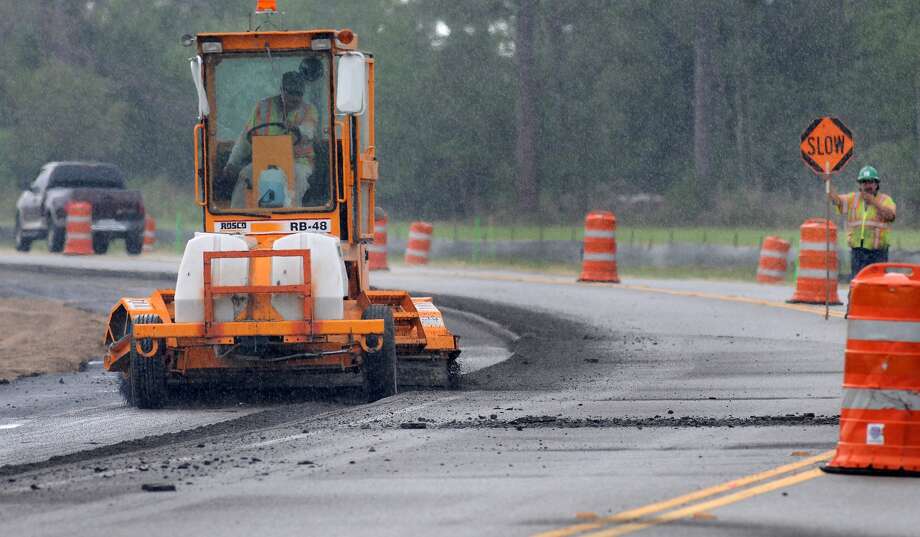 The Texas Department of Transportation will be taking public comment at two meetings over the proposed widening of the 17-mile stretch of FM 2910 between Texas 249 and U.S. 290.
The construction project would widen FM 2920 to four lanes from the current two lanes between U.S. 290 to Cypress Rosehill Road.
It would also widen the same road to six lanes from four lanes between Cypress Rosehill Road to Texas 249, add a grassy median, sidewalks and a bicycle lane. …
---
---
by Thomas | steinerranchcycling.com
This weekend is going to be cold. Just bundle up and you will be fine!
Saturday we will make another attempt at the Triple Bs! It is a 61 mile ride and is actually one of the flattest routes we do. The route is here: https://www.strava.com/routes/4732205 but note that we will be riding that route CLOCKWISE (up the Triple Bs). After the ride we …
---
www.mysanantonio.com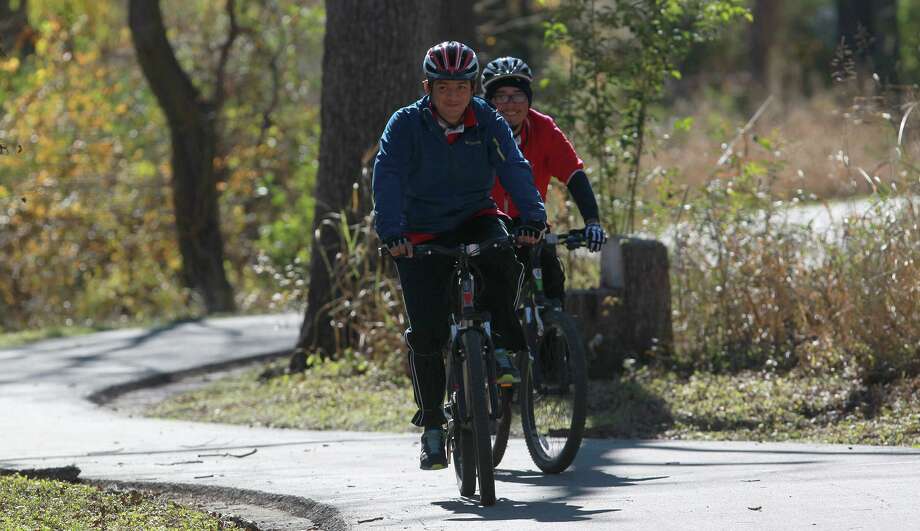 Cyclists ride the trail on the Salado Creek Greenway, part of the Howard W. Peak Greenway Trails System — one of the many things for which we, as a community, should be thankful, according to a reader.
Reason for thanks
While I was biking on the fabulous Howard Peak Greenway near my house, I thought about how much we have to be grateful for in San Antonio and Bexar County. (One of my resolutions — not just this year but every year — is to be more thankful.)
Not only have city and county employees enhanced our outdoor experiences with these biking/walking trails and sidewalks, parks and other outdoor services, but we encounter their services every day. Who picks up your trash, repairs your roads, …
---
Peggy Heinkel-Wolfe | www.dentonrc.com
The Denton City Council is expected to talk about rules for new bike-sharing companies in February.
So-called "dockless" bike-sharing came to North Texas and to Denton last year, and complaints soon followed. Rental bikes are left in key spots around town. A rider uses a smartphone application to unlock the bike and ride it for $1 an hour. Because the bikes aren't intended to be parked at docking stations, some …
---
---
Texas Bicycling from Twitter
Sometimes you ride 12 miles and change to nowhere in your basement and think about your absent friends. #stillkickinthis pic.twitter.com/AzBEYuqh6J

— ARTCRANK® (@ARTCRANK) January 13, 2018
The Wolfpack's Sheri Rothe will be leading the All Business Ride this Sunday rolling from our Lamar shop! We're pushing the start time back to 8:30 AM to allow temps to rise a little.
Same route as last week: https://t.co/FNhxarynwm @atxwolfpack pic.twitter.com/AKrTqbzmYY

— Bicycle Sport Shop (@BSS_Austin) January 13, 2018
All Out Trinity and The Dallas Gravel Ride are happening March 3rd…will you be there?? https://t.co/Lm6Md202j4

— BikeDFW (@BikeDFW) January 12, 2018
Hopefully, this will get the Dallas Bike Plan moving again. https://t.co/3McKpEBhVM

— BikeDFW (@BikeDFW) January 12, 2018
Pics from today's ride at Mission Trails… pic.twitter.com/Bsr5qpUmBi

— Daniel Cruz (@DCRUZ547) January 12, 2018
Yes! Congrats Christina! https://t.co/czAegH4Fjd

— ATXCXCup (@ATXCXCup) January 12, 2018
New to riding a bike in the city? Getting back on a bike after a long hiatus? Just want to be more in tune with bike progress in the Alamo Area? Street Skills is a free, hour-long class held at Alamo Area MPO on January 17 6-7pm event details: https://t.co/vlwuqe9bCD pic.twitter.com/laRhSKn9UR

— San Antonio Bcycle (@bcyclesatx) January 12, 2018
Have you visited these wall art while riding your bike? We highly recommend you do! Thanks @carriecolbert great list! https://t.co/l2yvoGXWIr

— CriticalMass Houston (@HoustonCM) January 12, 2018
Awesome Race! Bicycles Inc had a blast last weekend at the FWCX #Cyclocross Texas Championships!!! #FWCX #CXpose #ShopLocal #BicyclesInc https://t.co/e25DkRwsmP https://t.co/ZLyiYfatPM

— Bicycles Inc (@bicycles_inc) January 12, 2018
Due to low temperatures, there will NOT be an official Saturday Morning Ride from the shop on 1/13!

Stay warm, see everyone next week! #ThisIsCadence 💚 pic.twitter.com/11B30onrNo

— Cadence Cyclery of McKinney (@CadenceCyclery) January 12, 2018
New Event Added to Texbiker.net Calendar
New Event ARR Club Ride – McKinney Roughs Nature Park – Austin, TX For full details, including the address, and to RSVP see: https://t.co/RqCNGPhMQq

Join us for this for this awesome event! This will be the first monthly group ride of 2018 on the newly… https://t.co/7izmzrqAKK

— Rick Ankrum (@texbiker) January 13, 2018